BookScans
Links
(If you'd like a link from BookScans to your web site, please email me using the "contact" link at the bottom of the page. But please understand that I only link to sites pertaining to Vintage Paperbacks, Pulps or those that sell them.)
Paperback & Pulp Sites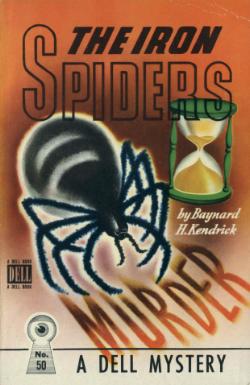 Allan J. Hubin's Crime Fiction IV
Armed Services Edition Article on HistoryNet.com
Bill Crider' scanned covers on Flickr.Com
Browne Popular Culture Library Vintage Paperback Database
Collections Policieres (a great vintage crime novel site from France)
Collector's Showcase (in French -- have Google translate it, if you want)
Comic Book Art Gallery (including Ruben's great paperback art collection)
Fly by Night (Canadian vintage paperback blog)
George Kelley Paperback & Pulp Fiction Collection
Good Girl Art.Com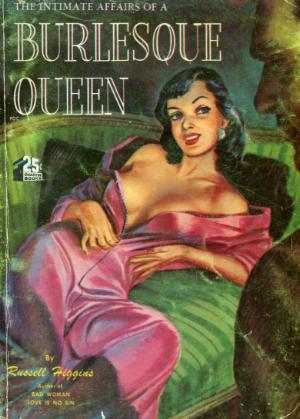 Greame Flanagan's Australian Paperbacks
Gunnar Olsen's Cover Scan Web Site (in Danish -- you can have Google translate it, if you want)
The Internet Speculative Fiction Database
Lynn Munroe Books (Great checklists and catalogs)
Mick Cocksedge's "Sleazy Digets" Flckr Page
Paperback Price Guide (Interactive) from iGuide Media
Paula Wirth's scanned covers on Flickr.Com
Phil Stephensen-Payne's Huge Magazine Cover Site
Robert Wiener's Cover Art Collection
Sarah Norris' scanned covers on Flickr.Com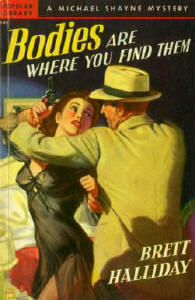 Scholastic Books (ebay-published Book Guide in seven parts)
Spur & Lock Mercantile (Vintage Paperback Blog)
Uilke Komrij's scanned covers (from his Flickr Page)
Vintage Paperbacks on Flickr.Com
Book Search Web Sites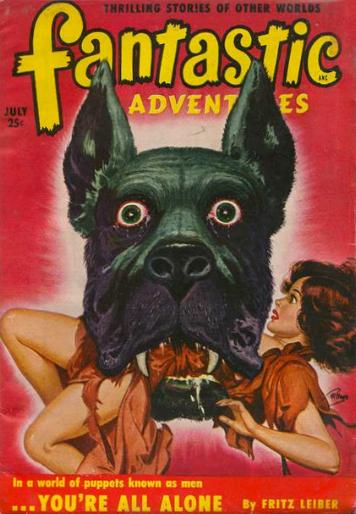 ("Boekwinkeltjes" is like ABE in The Netherlands. It includes lots of U.S. & other English books. 6500 book dealers. You can have Google translate it for you.)
Online Vintage Novels
ManyBooks --------------------- FREE!
The Baen Library -------------- FREE!
Project Gutenberg -------------- FREE!
Feedbooks ------------------------ From FREE to Pricey ... From Public Domain to New Releases
Calibre -------- A FREE, easy-to-use program that converts any e-format to any other. Absolutely essential!
Klip.Me --------- Sends any web page, no matter how long, to your reader device with a single click. FREE.
More Links to FREE Online Books from GIZMOS
Book Sales Web Sites
Bags Unlimited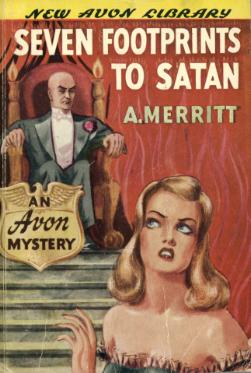 The Comic Zone (bags for books)
SK Books, Lebret, Saskatchewan
Authors and Artists
These are only a few of the hundreds of web sites pertaining to the authors and artists listed below. I recommend them as great starting places. Obviously, I couldn't list all the famous pulp and early paperback authors and artists. If your favorite isn't listed and you'd like me to include a link, email me the link.
A few links are for famous pseudonyms. And so, for example, if you click "Ed McBain" and find yourself at a site for "Evan Hunter," there's a good reason. An Author & his or her pseudonym will take you to the same site.
An apology: I simply couldn't find decent links for some very famous authors (except for links to sales of individual books). Harry Sinclair Drago (who also wrote under the name Bliss Lomax) is a good example. This is especially a problem with authors of westerns. I use Wikipedia as a last resort.
I have attempted to avoid sites with pop-ups and ads.
Please report broken links.
I AM UPDATING THIS SECTION. PLEASE BEAR WITH ME.
(Many thanks to Bob Gaines for helping to keep this section updated)
Other Web Sites
LibraryThing.com (The On-Line Book Club)
StumbleUpon.com (a real blast on the world wide web)
The Ephemera Blog (Exploring the World of Old Paper)
The Collectors Weekly Book Index
The Old-Time Radio Show Catalog
Book Seer (What a great idea!)
Universities that offer a Masters Degree in Library Science
Shorpy Historical Photograph Archive