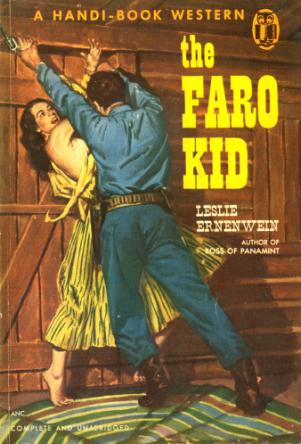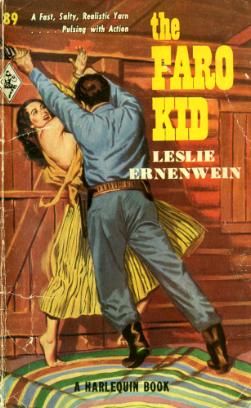 The Faro Kid
One of the most provocative covers to ever grace a western novel, the amazing thing here is that such care was taken in copying the original illustration. Handi-Book 83 was published in Kingston, NY, in 1949 (in Handi's "almost digest" format); Harlequin 89 was published in Toronto in 1950.
Often, publishers from outside the U.S. would reprint titles and "copy" the same cover illustration; that is, another artist would paint a duplicate of the illustration from the U.S. cover. Hundreds of books in Canada, England and Australia exhibit this technique. And yes, the illustrations above are NOT identical, but the copy is closer than any I've ever seen.
The original artist is unknown.