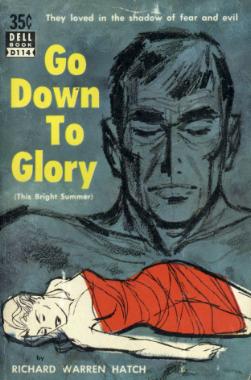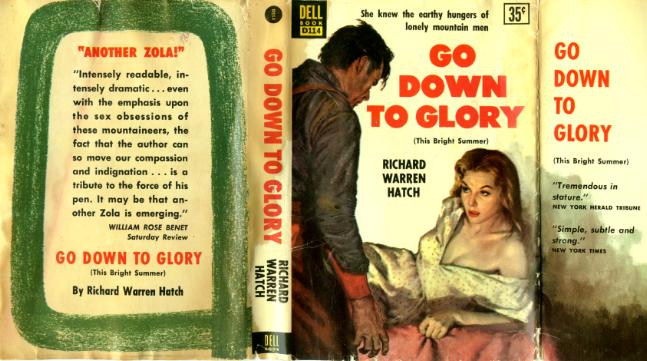 Dell D114 - Go Down to Glory
This is the ONLY book Dell ever put in a jacket. The oddity here is not necessarily the dust jacket, but the reason WHY. The answer is: nobody is really sure.
The cover art on the book is by Walter Brooks. The dust jacket is by Griffith Foxley. William H. Lyles, the Dell bibliographer, indicates there might have been a little friction between Brooks, who was art director at Dell at the time, and the Sales department. Evidently, Sales considered the original cover "too provocative," and thought it needed to be covered up. It's hard to imagine that ANYONE would think it more provocative than the resultant dust jacket. Only one reprint was jacketed. The dj's are extremely scarce today.