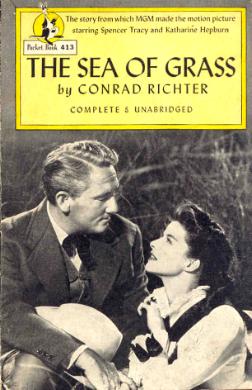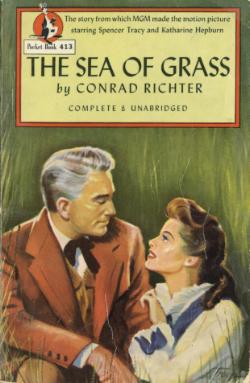 Pocket Book 413
The Sea of Grass
.
The image of the 1st printing, 1947 (on the left) was donated by Moe Wadle, the author of The Movie Tie-In Book. This appears to be another of those Pocket Books that features TWO different wrappers for stated first printings (the one on the right is a stated 1st, too).
All the paperback price guides make reference only to the painted cover. It is attributed to an artist named Troop (it's signed in the lower right corner).
According to Moe, the photo cover is very rare.